3 Ways Chiropractic Care Can Contribute to Stress Reduction
3 Ways Chiropractic Care Can Contribute to Stress Reduction
Written By ChiroConcepts of Plano West on December 16, 2020
---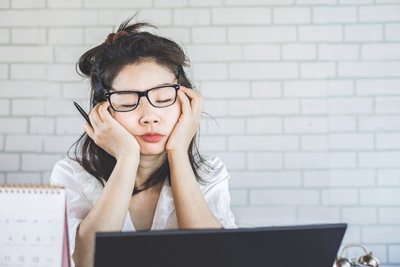 Are you stressed out?
You're not alone. Our busy lifestyles contribute a lot to high stress levels. Add to that the events of 2020 (a global pandemic, an election year, and civil unrest), and people's stress levels are through the roof.
Thankfully, when we're mindful of what's causing our stress, we can take steps to reduce or eliminate it – like investing in chiropractic care.
How can your Plano chiropractor help reduce your stress?
3 Ways Your Plano Chiropractor Can Help with Stress Reduction
Most people think their Plano chiropractor can only help them with back and neck pain. Actually, there are at least three ways in which regular chiropractic care can aid in lowering stress levels.
1. Relaxing Soft Tissue Therapy
Soft Tissue therapy is a chiropractic modality that can significantly reduce stress.
The therapist can utilize a variety of myofascial techniques to reduce muscle tension. Not only will this ease discomfort, but it will also help alleviate overall stress levels.
According to a study of Emergency Medical Services (EMS) staff, the relaxing environment, as well as the Soft Tissue Therapy therapy itself, can:
Reduce depression
Reduce anxiety
Lower heart rate
Correct electrical activity in the parts of the brain responsible for stress and emotions
The EMS participants reported that Soft Tissue therapy wasn't just relaxing in the moment, but it also helped with stress reduction while on the job.
2. Chiropractic Adjustments for Better Function
Spinal misalignment can put stress on the body, leading to poor blood flow and muscle strain, exacerbating the stress and tension you're already experiencing.
Chiropractic adjustments restore proper form and function, thereby eliminating one more stressor you don't need on your plate.
3. Stress-Reducing Lifestyle Recommendations
Getting plenty of exercises and eating a healthy, nutrient-dense diet can go a long way in reducing stress. Your Plano chiropractor can make lifestyle recommendations that will improve your overall health and keep stress to a minimum.
ChiroConcepts Plano – Committed to Your Overall Wellbeing
ChiroConcepts of Plano West wants to help you get out of pain if you're experiencing back or neck pain. However, their ultimate goal is to help you achieve optimal health. To that end, they take a holistic approach to their chiropractic care. The services they provide will ease your pain, reduce your risk of illness and injury, and increase your strength and energy.
Are you ready to take control of your stress? Let us help! Contact our office at 972-781-1878 to schedule a wellness consultation.

Posted In: Chiropractic Relieving Stress