ChiroConcepts Is the Place to Go for Auto Injury Treatment
ChiroConcepts Is the Place to Go for Auto Injury Treatment
Written By ChiroConcepts of Plano West on November 12, 2021
---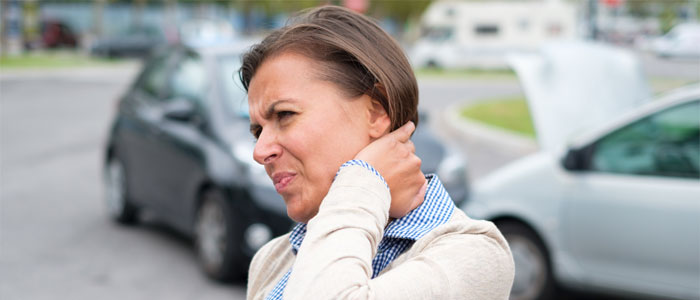 While you can reduce your risk of suffering an auto injury by practicing safe habits on the road, accidents can happen to even the best drivers. Many auto injuries are misdiagnosed or incorrectly treated, leading to a lifetime of chronic pain and discomfort.
At ChiroConcepts, our professional team has years of experience treating auto injuries with chiropractic and physical therapy.
What are the most common auto injuries?
An auto accident can cause a myriad of injuries, but the most common tend to be whiplash, head trauma, and spinal damage. Unfortunately, these conditions often lead to chronic pain that can last a lifetime without proper diagnosis and treatment. Many auto injuries can be mistaken for other issues, making it difficult to discern the exact issue. Your chiropractor is uniquely qualified to correctly identify the root of your pain and advise you on the most helpful course of action.
How can chiropractic and PT help my auto injury?
Many standard remedies for auto injuries, like prescription drugs and risky surgeries, only address your symptoms. They may relieve your pain for a few hours, but do little to promote your overall healing or well-being. These band-aid solutions may lead to an increased risk of future injury exacerbation.
Chiropractic and physical therapy are drug-free options that not only reduce your symptoms, but also target the source of your pain. They focus on healing your original injury rather than only treating your surface-level condition.
Why should I choose ChiroConcepts?
ChiroConcepts has a long history of providing exceptional care. Our doctors have years of combined education and experience, so you know you're receiving proven care that gets results. We also use the most advanced technology available, including JTECH medical assessment tools and Myvision data generators. ChiroConcepts is also a convenient option, with most x-rays performed onsite and a staff of in-house physical therapists. You have access to multiple quality services all under one roof.
Schedule an Appointment with an Auto Injury Chiropractor in Plano
Recover from your auto injury naturally with our expert chiropractic and physical therapy services at our ChiroConcepts locations in the north Texas area. To schedule an appointment with one of our medical professionals, call (972) 781-1878, find a location near you, or send us a message here.

Posted In: Chiropractic Physical Rehab Auto Injury Whiplash