Should Athletes Invest in Chiropractic Sports Injury Treatment?
Should Athletes Invest in Chiropractic Sports Injury Treatment?
Written By ChiroConcepts of Plano West on November 16, 2020
---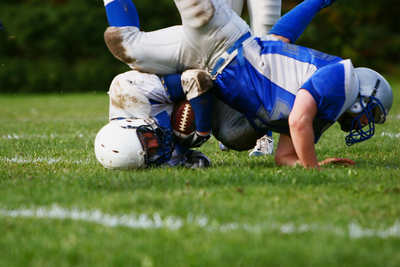 It's time for fall sports like football and soccer. Are you ready?
During the season, we'll get our fill of fun, nail-biting games. Unfortunately, athletes will also get their fair share of sports injuries.
Thankfully, with chiropractic sports injury treatment, your Plano chiropractor can help you get back in the game so much faster!
Chiropractic Sports Injury Treatment – Ease Pain and Promote Healing
After an injury, your top priorities are to reduce the pain and heal as quickly as possible.
When your chiropractor creates a sports injury treatment plan, it will consist of multiple modalities. Utilizing a mix of therapies will speed up the healing process and significantly reduce – if not eliminate – your pain. Your Plano chiropractor will incorporate one or more of the following modalities into your plan.
Chiropractic adjustments: An injury can lead to misalignment, which can lead to further soft tissue strain, tension, and pain. Adjustments keep the body in proper alignment to decrease pain, inflammation, nerve compression while reducing the risk of re-injury or exacerbation of your current injury.
Cold compression: Reduce inflammation and ease pain quickly
Massage therapy: Reduce muscle tension and inflammation, while improving blood flow and lymphatic drainage
Physical rehab: Exercises that help build strength and increase flexibility
A Plano Chiropractor Can Help Prevent Injuries, Too
The therapies in your treatment plan will strengthen your body while promoting flexibility. Not only will it help with healing, but it will also help prevent future injuries. Your sports injury treatment plan can even boost your overall performance with the aid of:
Zero gravity treadmill work
Electrical stimulation
Intersegmental traction tables
Choose a Chiropractic Team That Understands Athletes' Needs
ChiroConcepts of Plano West is passionate about fall sports. Your Plano chiropractors are also no stranger to injuries and pain. The success of chiropractic care in their own lives motivated their decision to become chiropractors.
Your Plano chiropractors can empathize with your pain and desire to get back into the game. They'll create a custom sports injury treatment plan that will help you heal faster, improve performance, and reduce your risk of future injuries.
Include a Plano chiropractor in your sports wellness team, contact us today at 972-781-1878 to book a consultation.

Posted In: Chiropractic Sports Injuries Sports Injury Treatment