Studies Show Chiropractic Care Effectively Treats Back Pain
Studies Show Chiropractic Care Effectively Treats Back Pain
Written By ChiroConcepts of Plano West on March 30, 2021
---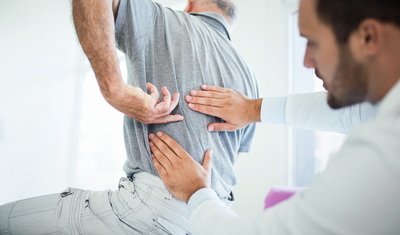 With the right care for back pain at the right time, your body can heal itself so you don't need surgery or pain pills to get back pain relief. Surgery is permanent and doesn't always stop the pain. And prescription medications often create more or new problems to deal with.
At ChiroConcepts in the Dallas Fort Worth area, we skip the pills and instead harness the whole-body approach. We listen to what your body's telling us and get to the root of your back pain.
Don't Become Another Back Pain Statistic
Back pain is expensive, costing up to $200 billion a year in the US (including costs of care and missed work). It's one of the most expensive health issues in the industry, outstripping the cost of both heart disease and diabetes.
Back pain is such a prevalent issue due to the shape of our bodies, the fact that we walk on two legs, how we're living longer, and how so many people don't move enough to build back-supporting muscle mass. The good news is chiropractic care is highly effective at treating back pain.
An article in the Journal of the American Medical Association noted that chiropractic not only helps alleviate pain, it's successful at helping reduce the need for surgery. Chiropractic has also made progress in curbing the opioid epidemic by helping more and more patients find pain relief without prescription drugs. Evidence shows that chiropractic combined with exercise provides superior results to just taking anti-inflammatories.
We use a non-invasive, multi-tiered approach to low back pain. We work to reduce pain and inflammation so you can recover range of motion and increase flexibility. That reduced inflammation allows your body to heal, and better motion and flexibility means being able to build a stronger back.
Take Care of Your Back Pain in the Dallas Fort Worth Area
Dr. Schindlbeck comes from an athletic background where pain from injury led him to seek chiropractic care. These events put him on the path to his career in chiropractic after his own treatments transformed his life. He is on a mission to help others and spends much of his professional time caring for local collegiate and professional athletes.
Our Plano clinic offers chiropractic, dry needling, physical therapy, spinal decompression, and the Graston technique to help you with your back pain.
Have questions or need to schedule an appointment? Call us at our Plano West location at (972) 781-1878 or go online and fill out a contact form. We look forward to helping you.

Posted In: Chiropractic Back Pain Treatment Pain Treatment Bulging Disc Treatment Low Back Pain Treatment