Studies Show Chiropractic Care Effectively Treats Back Pain
Studies Show Chiropractic Care Effectively Treats Back Pain
Written By ChiroConcepts of Plano West on March 30, 2021
---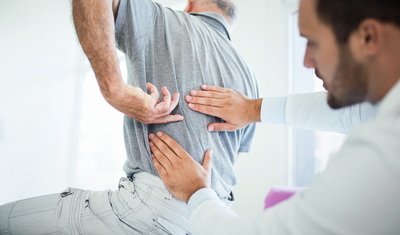 The ideal scenario for back pain is to enable your body to heal itself so you don't need surgery or pain pills to get back pain relief. Surgery is permanent and doesn't always stop the pain. And prescription medications often create more or new problems to deal with.
At ChiroConcepts in the Dallas Fort Worth area, we skip the pills and instead harness the whole-body approach. We listen to what your body's telling us and get to the root of your back pain.
Don't Become Another Back Pain Statistic
The World Health Organization estimates that low back pain costs up to $200 billion a year in the US (including costs of care and missed work), and it's a leading cause of disability worldwide.
A 2018 study published in JAMA Network Open is among the latest to weigh in on the pros and cons of chiropractic care for treating low back pain. Researchers enrolled 750 active-duty military personnel who complained of back pain. Half were randomly assigned to receive care that included medications, self-care, and physical therapy. The other half received all that plus up to 12 chiropractic treatments.
After six weeks of treatment, those assigned to receive chiropractic care:
Reported less pain intensity
Experienced less disability and more improvement in function
Reported higher satisfaction with their treatment
Needed less pain medicine
We use a non-invasive, multi-tiered approach to low back pain. Studies show chiropractic care reduces pain and inflammation while helping you recover range of motion and increase flexibility. Decreased inflammation means less pressure on your nerves and allows for better blood flow. More blood means more healing nutrients and a stronger back.
Take Care of Your Back Pain in the Dallas Fort Worth Area
Dr. Windfield and Dr. Schindlbeck both come from athletic backgrounds where pain from injury led them to seek chiropractic care. These events put them both on the path to careers in chiropractic after their own treatments transformed their lives. They're both on a mission to help others and spend much of their professional time caring for local collegiate and professional athletes.
Our Plano clinic offers chiropractic, dry needling, physical therapy, spinal decompression, and the Graston technique to help you with your back pain.
Have questions or need to schedule an appointment? Call us at our Plano West location at (972) 781-1878 or go online and fill out a contact form. We look forward to helping you.

Posted In: Chiropractic Back Pain Treatment Pain Treatment Bulging Disc Treatment Low Back Pain Treatment