Why Visit a Chiropractor After a Sports Injury
Why Visit a Chiropractor After a Sports Injury
Written By ChiroConcepts of Plano West on December 12, 2021
---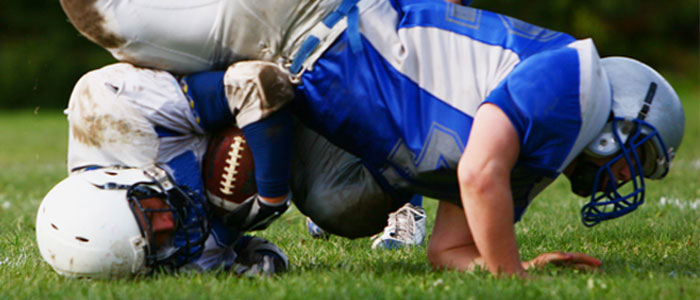 Whether you're a professional athlete or an intramural player, you know how frustrating a sports injury can be. Not only does an injury keep you from playing the game that you love, it can also have devastating effects on your future health and well-being. At our five ChiroConcepts locations in the north Texas area, we employ expert chiropractic care to get you back in fighting shape as quickly as possible.
What are the most common sports injuries?
While sports injuries come in all forms, many affect the muscular regions of your body. Injuries like torn rotator cuffs, hamstring strains, and shin splints often have a muscular component that chiropractors and physical therapists are uniquely qualified to diagnose and treat. Other ubiquitous sports injuries include herniated discs, sciatica, torn ACLs (anterior cruciate ligaments), and damage to the Achilles tendon.
Why is it essential to quickly treat a sports injury?
Sports injuries, whether mild or severe, should always be treated as quickly as possible. Not only could your sports injury keep you on the bench for the upcoming season, it could also keep you off the field permanently. Even seemingly inconsequential sports injuries can develop into serious health issues without proper care and treatment. If you have suffered an injury while playing your favorite sport, it's essential to see a chiropractor right away so you can continue to enjoy the game for years to come.
Why should I choose ChiroConcepts?
All five of our ChiroConcepts locations are equipped with the latest technology available in the field of regenerative medicine. In addition to our chiropractic and physical therapy services, we utilize cutting-edge modalities like sequential vasocompression sleeves, cryotherapy, and Osaki massage chairs. Our doctors have access to advanced technology that assists in diagnosing your injury and outlining the perfect recovery regimen. They can also advise you on the best combination of chiropractic, physical therapy, and other modalities to give you the optimal results.
Schedule an Appointment with a Sports Injury Chiropractor in Plano
Our exceptional chiropractic and physical therapy services at ChiroConcepts will get you back on the field in no time. To schedule an appointment with one of our medical professionals, call (972) 781-1878, find a location near you, or send us a message here.

Posted In: Chiropractic Physical Rehab Sciatica Sports Injuries Sports Injury Treatment Ankle Injury Treatment