5 Reasons to Choose Chiropractic Care for Carpal Tunnel Treatment
5 Reasons to Choose Chiropractic Care for Carpal Tunnel Treatment
Written By ChiroConcepts of Plano West on May 20, 2020
---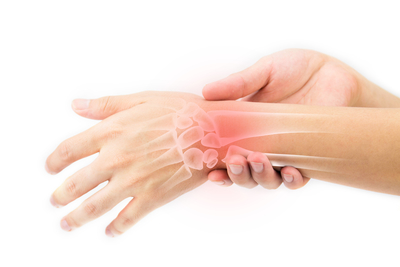 Carpal tunnel is a major risk for anyone working in manual labor or desk jobs.
Did you know that 18% of people diagnosed with carpal tunnel report leaving their job within 18 months?
Yes, carpal tunnel syndrome can have a serious impact on your quality of life and livelihood.
Before going under the knife for invasive surgery, consider giving chiropractic care a try as a natural carpal tunnel treatment.
Why Choose Chiropractic for Carpal Tunnel Treatment?
Your options for treating carpal tunnel are pretty limited.
You can take an anti-inflammatory or dangerous narcotics when the pain arises and push through, take weeks off work for corrective surgery, or adjust your daily activities.
Here's why natural options like physiotherapy and chiropractic are worth a shot.
Chiropractic treatments are effective. Studies show patients report improvement in their carpal tunnel symptoms after chiropractic adjustments.
It's affordable and often covered by insurance. Most insurance plans and workers comp claims cover chiropractic treatments for carpal tunnel treatment. If you're a cash patient, chiropractic care is still much more affordable than surgery or regular physician visits.
Chiropractic treatment is drug-free. Your chiropractic doctor will never prescribe dangerous opioids — which take the lives of 130 Americans each day — or tell you to take a Motrin and come back when the pain is unbearable.
It's comprehensive. Your chiropractic doctor will develop a plan that targets your carpal tunnel pain at its source and corrects the problem so you can enjoy long-term recovery.
It's safe. Chiropractic care is incredibly safe with minimal side effects and no downtime.
Comprehensive Chiropractic Care in Plano
Your doctor at Chiro Concepts in Plano will first ask questions about your medical history, daily activities, work, and carpal tunnel symptoms. Carpal tunnel pain and numbness are triggered by pinched nerves, so chiropractic adjustments, stretches, and physiotherapy can provide great improvements in your symptoms.
Dr. Vale or Dr. Schindlbeck will work with you to develop a personalized treatment program that relieves the pressure on the nerves in your wrist which causes carpal tunnel syndrome. He'll also suggest home stretches, exercises, and techniques to avoid the pain resurfacing.
Don't lose your job to carpal tunnel pain! Schedule a free consultation at Chiro Concepts in Plano today by calling 972-781-1878.

Posted In: Chiropractic Carpal Tunnel Treatment