Why Choose Chiropractic Care as an Insomnia Treatment?
Why Choose Chiropractic Care as an Insomnia Treatment?
Written By ChiroConcepts of Plano West on April 20, 2020
---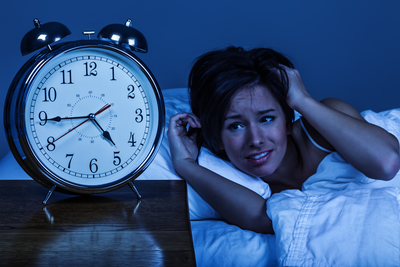 Everyone suffers from sleep problems now and then — some worse than others.
Studies show that every year a quarter of Americans develop insomnia.
Chronic sleep deprivation can lead to short term problems like poor reaction times and reduced cognitive skills. The long-term impact is even worse: an increased risk for serious mental health issues, heart attacks, and stroke.
Here's a bit of good news: 75% of people who develop acute insomnia do recover and chiropractic care can fit into a natural insomnia treatment plan.
Why Choose Chiropractic Options for Insomnia Treatment?
According to the National Sleep Foundation, one out of every three people say chiropractic treatment is useful for improving sleep after as little as one adjustment.
How? Well, chiropractic adjustments can improve blood flow not only in your spine, but across your entire body. Improved blood flow can increase relaxation and calm your mind.
Plus, your central nervous system (CNS) lives inside your brain and spinal column. Your CNS is responsible for dictating how your mind and body react to stress.
Chiropractic adjustments aim to correct your spine's alignment, which can relieve tension from past stress and improve how your body responds to stress in the future.
Your chiropractic doctor can also provide tips for reducing stress throughout the day and creating a healthy routine for proper sleep habits. Factors like exercise, stretching, and diet all play important roles in sleep.
Try Chiropractic Care for Improving Your Sleep Treatment in Plano
Dr. Vale and Dr. Schindlbeck at Chiro Concepts have years of experience helping patients in Plano recover from all types of musculoskeletal pain and other conditions.
Your doctor will ask questions about your sleep history, quality, and current problems. From there, you'll develop a personalized treatment plan together with the goal of improving your sleep quality.
Depending on your medical history and symptoms, your chiropractic doctor may suggest visiting a physician for a sleep apnea evaluation as well. Sleep apnea is a serious and common condition that interferes with sleep.
Everyone deserves and requires a solid night's sleep! Call Chiro Concepts in Plano today to schedule a free consultation at 972-781-1878.

Posted In: Chiropractic Insomnia Treatment