Low Back Pain Treatment in Plano - Should You Try Chiropractic Care?
Low Back Pain Treatment in Plano - Should You Try Chiropractic Care?
Written By ChiroConcepts of Plano West on September 11, 2020
---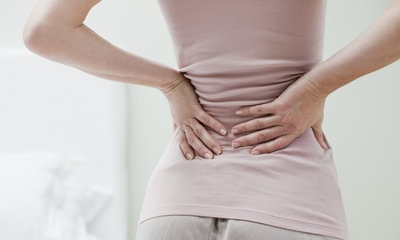 As someone dealing with low back pain, you've probably done your research on your treatment options – and you've likely tried quite a few of them, too.
Unfortunately, not all of them work, and those that do can come with serious side effects, including addiction or dependence.
Thankfully, your Plano chiropractor can create a low back pain treatment plan that is both safe and effective.
Getting to the Root Cause of Your Pain
During your initial appointment with your Plano chiropractor, they'll do a physical exam, review your health history and symptoms, and even order some diagnostic tests.
All of this information is compiled to find the root cause of your lower back pain. The goal isn't simply to treat your symptoms – it's to treat the cause of them. Only then will you be able to find relief, heal, and reduce your risk of long-term pain and damage.
Your Custom Low Back Pain Treatment Plan
After providing you with a diagnosis, your Plano chiropractor will recommend a low back pain treatment plan. Your plan is unique to you.
Your treatment plan will include the type of treatment suggested, as well as the frequency with which you should have various therapies.
Depending on the cause of your injury, your chiropractor may urge you to undergo sports recovery therapy or auto injury treatment.
If those aren't the causes of your pain, your chiropractor will likely recommend a mix of chiropractic adjustments and physical therapy (PT).
Plano Chiropractic Adjustments and PT
The goal of combining PT and spinal adjustments is to:
Realign the spine to release pressure from your nerves and other soft tissues
Break up scar tissue
Reduce inflammation
Ease muscle tension
All of this will:
Promote healing
Reduce pain
Prevent long-term damage
Improve flexibility
Increase range of motion
Enhance mobility
We're Committed to Providing the Best Care Possible
Drs. Schindlbeck and Vale have experienced tremendous pain relief from chiropractic care. They want you to experience the same thing, which is why they're committed to providing you with the best care possible.
To that end, they're constantly on the lookout for the latest tools and techniques that promote healing and pain relief. And they're always willing to go the extra mile so you can get out of pain fast!
Ready for low back pain relief? Contact us at 972-781-1878 to schedule an appointment.

Posted In: Chiropractic Low Back Pain Treatment