Low Back Pain Treatment with Chiropractic
Low Back Pain Treatment with Chiropractic
Written By ChiroConcepts of Plano West on June 3, 2019
---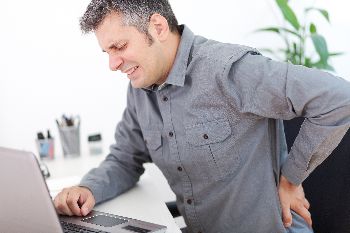 WebMD states, one in four Americans say they've experienced lower back pain, and everyone will experience lower back pain at least once in their life.
Understanding the majority of Americans experience low back pain, and that studies show chiropractic care treats low back pain, it's important to consider chiropractic care for low back pain treatment.
Safer Alternative to Opioid Use
In American culture, people want instant gratification. So, taking a pill to resolve lower back pain is common.
Low back pain treatments can consist of opioids, and other harmful medications, but you could be creating even more problems with those such as overdose, liver failure, and more complications from those tactics.
Chiropractors view treatment with a whole-body approach and use tactics to better your entire lifestyle – your pain goes away, your entire life gets better, no risk to overdosing.
Holistic Treatments: Trigger Point Injections and Dry Needling
Trigger points otherwise known as muscle knots are areas in your body where small tissues cover your muscles that contracts and sticks to itself. It's very painful and can cause low back pain.
Pain management doctors, such as your chiropractor may utilize trigger point injections, and dry needling, to decrease these knots and relieve pain—a concept that has been around since the 17th century.
Safe Chiropractic Care at ChiroConcepts West Plano
These are just a few ways chiropractic care alleviates low back pain. At ChiroConcepts, our doctors are certified and skilled to create a low back pain treatment plan for you.
Schedule an appointment to discuss your customized low back pain treatment plan so you can stop worrying about negative long-term effects.

Posted In: Chiropractic Back Pain Treatment Trigger Point Injections